Field Controllers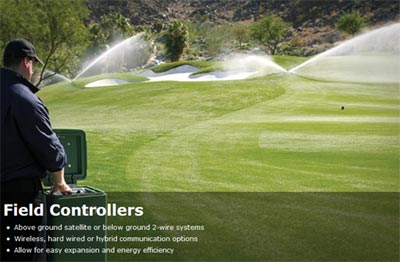 Fixed Spray Sprinklers
Produce a precise uniform fan of water
Ideal for small lawn, shrub or ground cover areas
Patented Zero Flush seal prevents water on system start up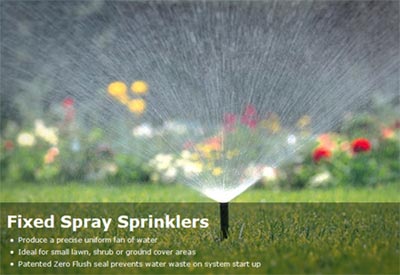 Lynex System
More Information, More Answers,
More Results... All From One Place
The Toro® Lynx™ Control System was developed specifically to help you address the unique demands and priorities you face every day. This smart new system gives you intuitive control over what happens on your golf course, making it quick and easy to implement your management decisions.
The Lynx System helps you to:
Optimally manage your water and resources
Find more time in your day for other tasks
Maximize your course playability and aesthetics
Control your costs for water, utilities and labor
The Lynx system conveniently combines all of your essential irrigation information in a single, intuitive interface, where it's always readily available. You can instantly access relevant course management information-past, present or planned-from multiple sources, including weather stations, pump stations, electrical systems, sprinklers, intelligent field controllers and Toro® Turf Guard® wireless soil sensors.

That unprecedented level of integrated, useful information empowers you to make better choices about what your course needs at all times. By eliminating guesswork, Lynx lets you get your jobs done more quickly, more easily and above all, more effectively. As a result, you're able to irrigate most efficiently-saving time, reducing labor costs and even lowering your electricity usage.

The system is very expandable to accommodate future changes, and because Lynx is from Toro, you know it's a top-quality product designed for golf, and backed by the 24/7 support of Toro's exclusive National Support Network.

Rotating Sprinklers
Perfect for medium to large lawn and shrub areas
Multi-stream rotors are ideal for slopes and tight soils
Impact rotors for large lawn areas and all types of water conditions