Welcome Turf Equipment
Turf Equipment (Pvt. Ltd. Was established in 1994 as an associate Company of Ceylon Service & supplies Co – CSSC , a well established Company formed in 1953.

CSSC , a privately owned limited liability company was the distributor for International Harvester Construction and Agricultural equipment since its inception. International Harvester had a major market share in Sri Lanka second to Caterpillar in construction equipment and second to Massey Fergusson in the tractor market.
More >>
Golf Equipment

Walk behind Greens Mowers


Ride On Greens Mowers


Trim Mowers


Fairway Mowers


Rough Mowers


Utility Vehicles

More >>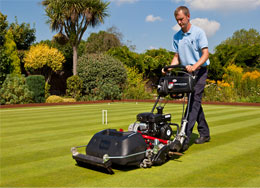 Golf Course Irrigation Systems
Lynx Control system, field Control systems, Sprinklers & accessories R Series Conversion assemblies (Rain Bird body conversion), R855RB,DT55RB, DTS54RB, 835s & 855s Rotors.
More >>